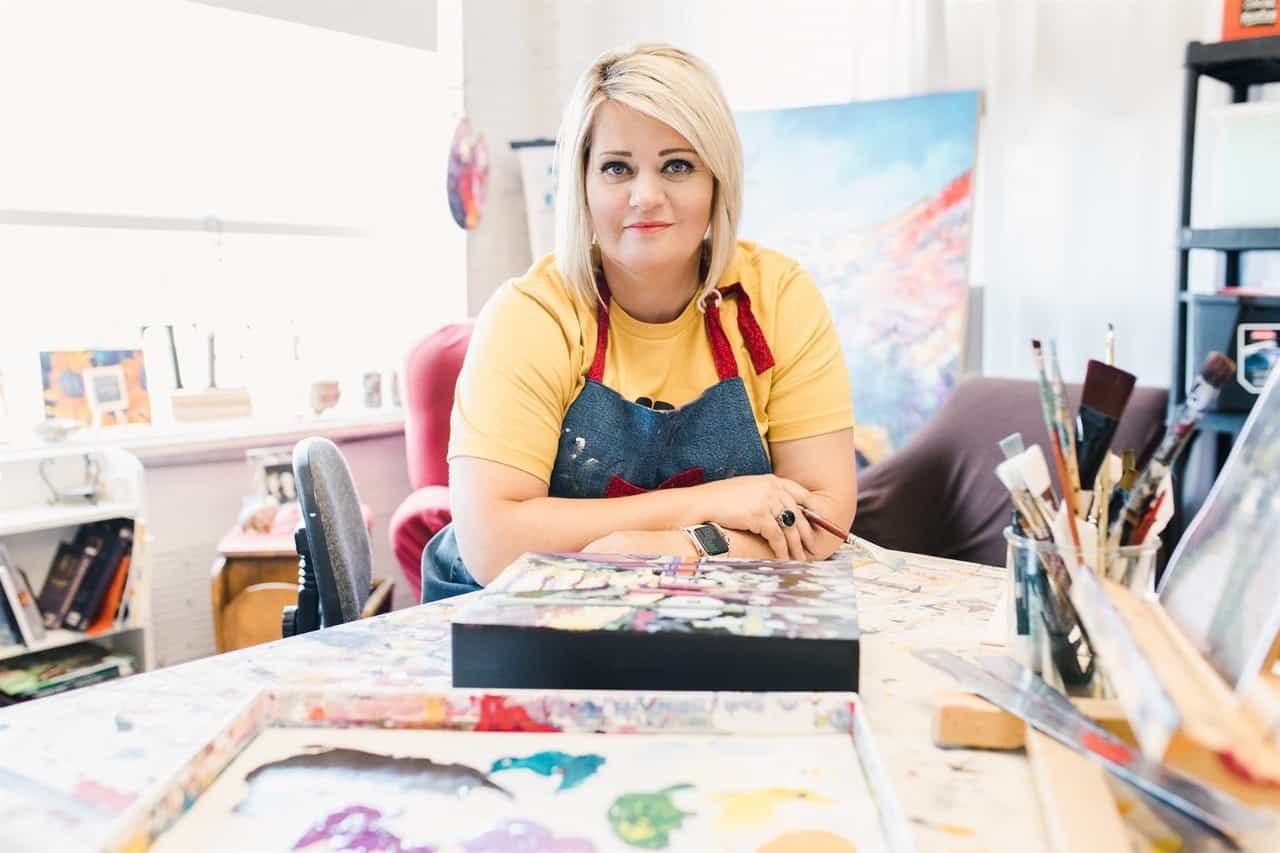 Theresa Eisenbarth is a unique visual storyteller. She uses her unusual acrylic visual art to tell the elusive stories of Canadian neighbourhoods and old communities. These outdoor urbanscapes and prairie spaces have diverse histories and often go unnoticed. Her artwork incorporates the sights, sounds and aromas of today, mixed with a re-imaging of those impressions from the past. Her use of vibrant colours, and of non-traditional materials, brings an arresting quality to her paintings.
Theresa is a full time artist based in Medicine Hat, AB. She grew up in
the historic River Flats neighbourhood, and has spent her artistic career capturing the places she remembers as a child. Theresa studied visual arts at the Medicine Hat College and received a B.F.A. from the University of Calgary.
Her paintings are in many private and corporate collections across Alberta. They have been featured in the Federation of Canadian Artists Group Exhibits, are sold locally in Medicine Hat and now, Ottawa.
"Vivid, bold colours inspire me and allow me to re-imagine these spaces. I entice my viewers to take a second
look by embedding stories into stories, adding household objects like tinfoil, string, and door hardware to create substance and texture on the paint surface"