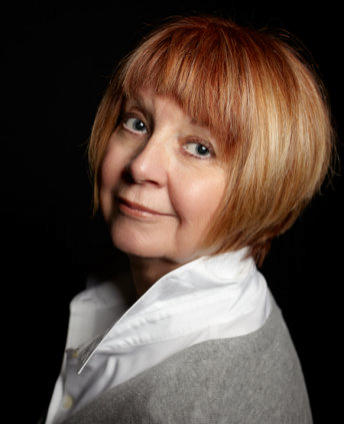 Angela is an Ottawa-based, international, multidisciplinary fine artist and poet.Living in Canada, the UK and the USA, Angela's life has always been one of movement, both geographically and artistically. A passion for sculpting led her from clay to stone and from representational to abstract; from the Maison du Potier in Québec City, to the Ottawa School of Art, to the Sculpture Academy in London, UK and ultimately to a residency in Italy with a master in 2004.
A Canadian abstract artist, she produces enduring, tactile, elegant stone sculptures. Angela senses a deep past in her ancient stones and though both artist and stone have separate memories, her objective is to bring them into dialogue during the sculpting process. During that dialogue when she feels the stone's tangible energy and power, a rare bond is forged. This most compelling component of her art inspires a poem to complement each sculpture.
"I believe that carefully crafted objects have the power to inspire, elevate and they retain the pulse of their maker."