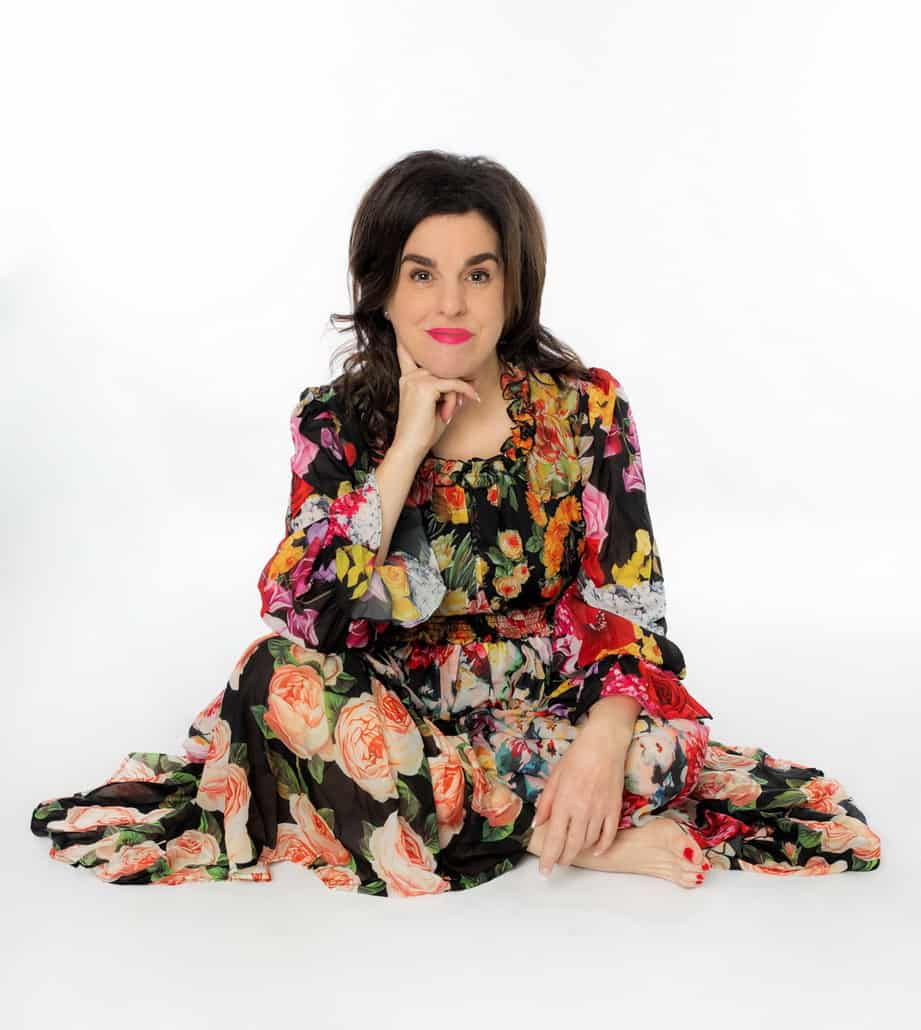 Over the past 20 years, the imagination of illustrator and painter Louise Naud has entered the privacy of thousands of homes. Her works of art with sceneries and faceless characters carry us to her playful and colorful universe.
A self-taught artist of French Canadian origin, Louise lived an extremely joyful childhood in Barraute, a village in the Abitibi-Témiscamingue region in northwestern Quebec. A region renowned for its lakes and rivers where dozens of mining shafts reaching out to the sky to extract rich minerals from its fertile gold bearing earth where the forest ignites just before the twilight, where the northern lights dance on a star filled sky, where we can enjoy the long hot summer days as well as the rigorous winter nights… It is in this rich and colourful universe of wonderful landscapes packed with heart warming ambiances that filled Louise's childhood memories, which joyfully inspired several scenes that she so cleverly brings back to life with her paint brush.
"I have often been asked why my characters are created faceless. For me, you cannot define a person by his appearance. There is a story behind every human being. To define a person, you have to look beyond his face, you have to see his soul. I believe that my faceless characters allow people to find themselves, to define themselves, to revive memories and sometimes even to create a story of their own. These faceless characters have always been my way of inventing them"
Au cours des 20 dernières années, l'imaginaire de la dessinatrice et artiste peintre Louise Naud est entré dans l'intimité de milliers de foyers. Ses œuvres d'art aux décors et personnages sans visage nous transportent dans son univers enjoué et coloré.
Artiste autodidacte d'origine canadienne française, Louise a vécu une enfance des plus heureuses dans le petit village de Barraute situé dans la région de l'Abitibi-Témiscamingue au nord du Québec. Une région réputée pour ses lacs et ses rivières où des dizaines de chevalements miniers s'étirent dans le ciel pour extraire de riches minéraux de ces sols à saveur aurifère, où la forêt s'embrase juste avant le crépuscule, où les aurores boréales dansent sur un tapis d'étoiles, où il fait bon profiter de chaudes et longues journées d'été tout comme de rigoureux hivers… C'est donc de cet univers riche et coloré, de ces paysages immenses et de ces ambiances chaleureuses que proviennent plusieurs scènes qu'elle fait revivre sous son pinceau.
« On m'a souvent demandé pourquoi mes personnages sont créés sans visage. Pour moi, on ne peut définir une personne par son apparence. Derrière chaque être humain, il y a une histoire. Pour définir une personne, il faut regarder au-delà de son visage, il faut voir son âme. Je crois que mes personnages sans visage permettent aux gens de se retrouver, de se définir, de raviver des souvenirs et parfois même de se créer une histoire bien à eux. Ces personnages sans visage, c'est ma façon depuis toujours de les inventer »