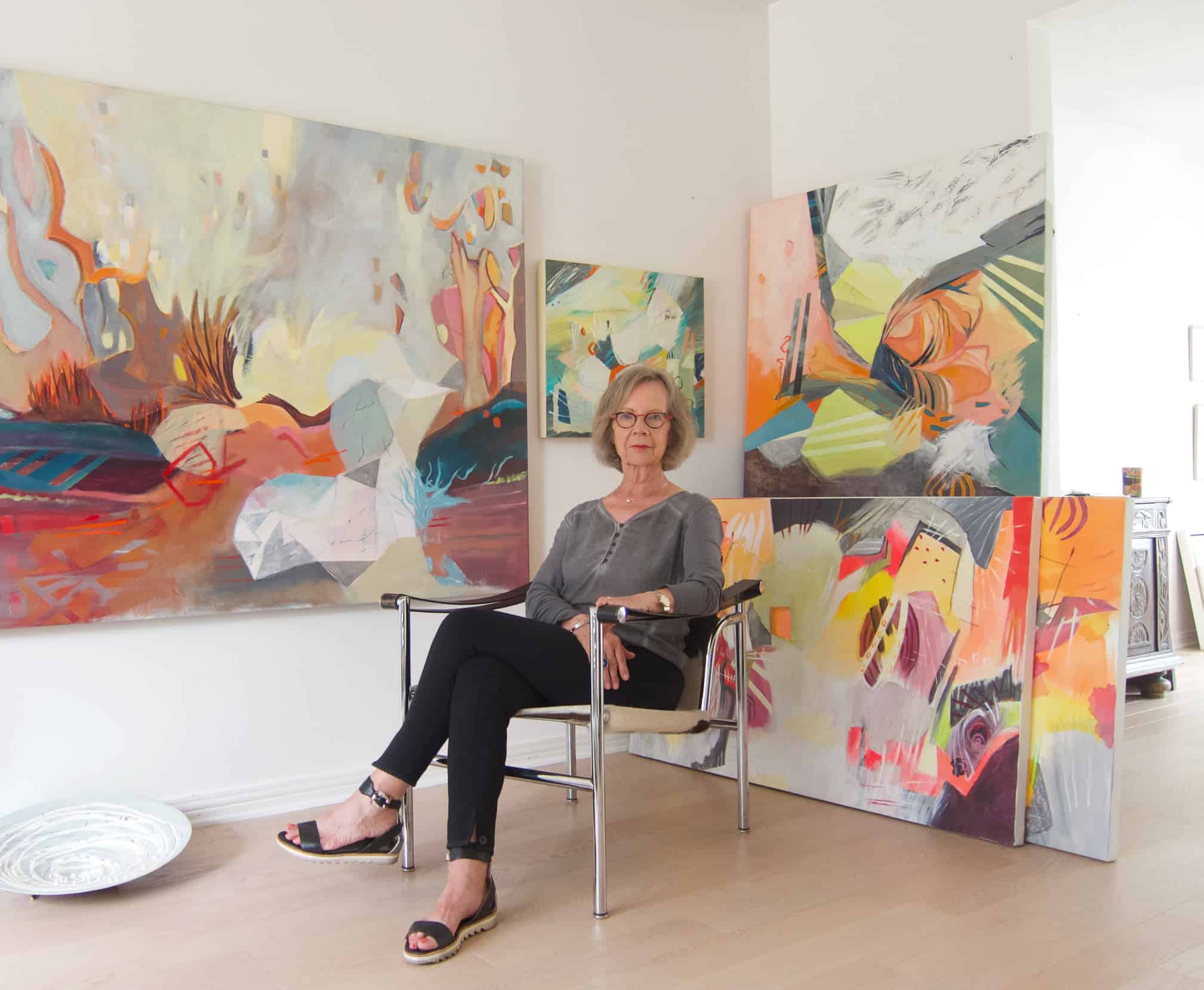 Eliane Saheurs was born in Thun, Switzerland. Before realizing that painting was the challenge for which she was searching, Saheurs did photographic work, including studies of landforms, an influence now evident in her painting.
Saheurs began art studies in 1985 at Algonquin College, Ottawa, and continued at the Ottawa School of Art to 1995, working mainly with Michel Savage, Blair Sharpe, Kathy Gillis, Jeff Stellick and Susan Feindel. She also studied with Frank Webb from Pittsburgh, Lynn Forgach from New York, Toshihisa Fudezuka from Tokyo and Virginia Cobb from Santa Fe. and completed a residency at the Contemporary Artists Center, North Adams, MA. She has worked in New Mexico, France and Crete.
Saheurs has lived in Ottawa, Ontario, since 1984.
Eliane Saheurs est née en Thun, Suisse. Avant qu'elle s'est rendu compte que la peinture était le défi qu'elle cherche, Saheurs faisait de la photographie, incluant les études des formes du relief, une influence maintenant claire dans ses peintures.
Saheurs a commencé ses études d'art l'an 1985 au Collège Algonquin, Ottawa et a continué à l'École d'Art Ottawa jusqu'au 1995, travaillant principalement avec Michel Savage, Blair Sharpe, Kathy Gills, Jeff Stellic et Susan Feindel. Elle a aussi étudié avec Frank Webb du Pittsburgh, Lynn Forgach de New York, Toshihisa Fudezuka de Tokyo et Virginia Cobb de Santa Fe. et a complété un internat au Centre des Artistes Contemporaine, Noth Adams, MA. Elle a travaillé en Nouveau Mexique, France et Crète.
Elle vivait à Ottawa depuis 1984.